ARE YOU WHERE YOU WANT TO BE?
THE EVOLUTION OF THE SELF-MADE MAN

Situation specific work: Image- and text as
Trial and Error
(
Janna Holmstedt
)
Group exhibition "Survival of the Fittest" at
Studio 44
, Stockholm, Oct-Nov 2013




For the artist run gallery Studio 44's ten year anniversary, they invited some former members that had played an important part in the galleries history.
2007 Trial and Error created a survey within the Studio 44 program, where all the members got to answer questions about their own art, about the
artistic practice and about working as a team. The result of this survey brought on a massive structural change for Studio 44.

The piece "Are You Where You Want to Be?" is made for this exhibition, and is partly based on the material that was accumulated with the 2007 survey.
It was installed together with the piece "Inauguration kit"
MORE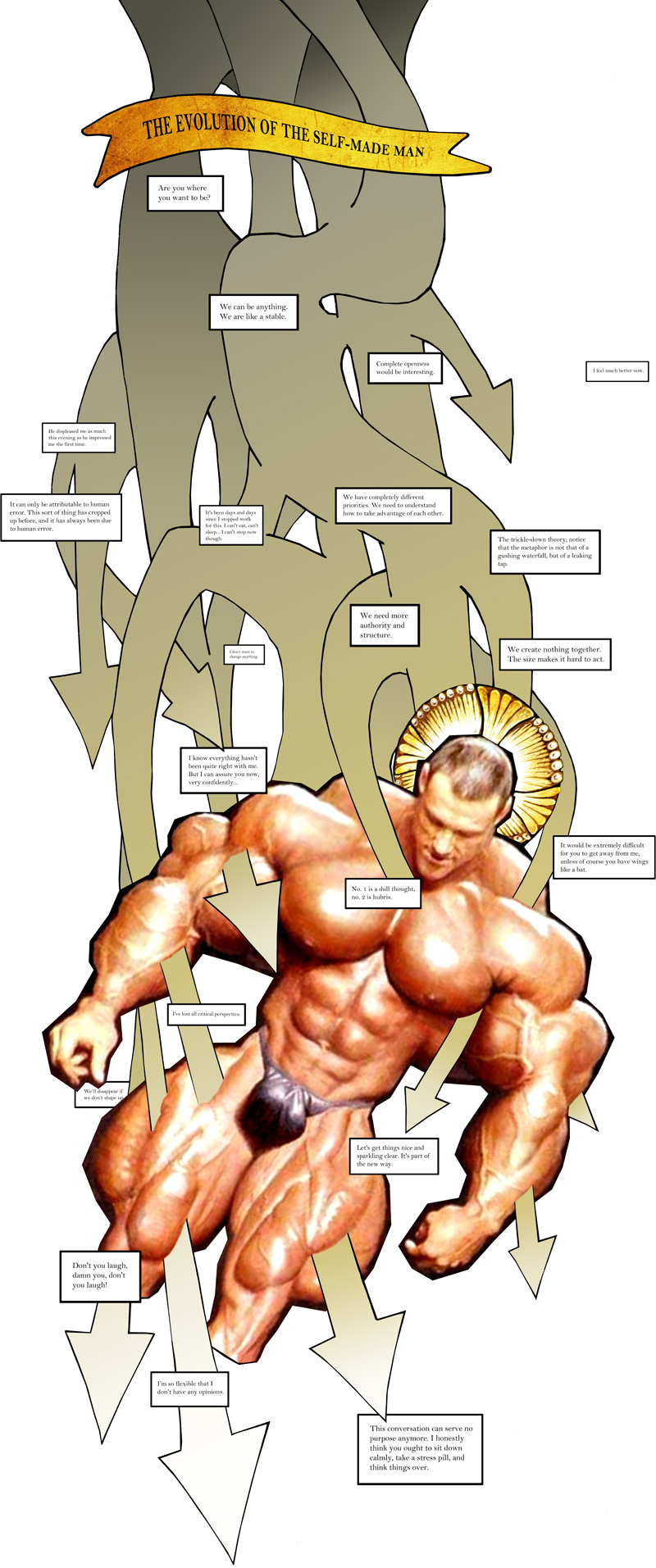 Images from web: body builder, gloria, excavator. Photo, Janna Holmstedt: man with planetarium (actor Fredrik Andersson).
Photoshop work: Janna Holmstedt and Po Hagström.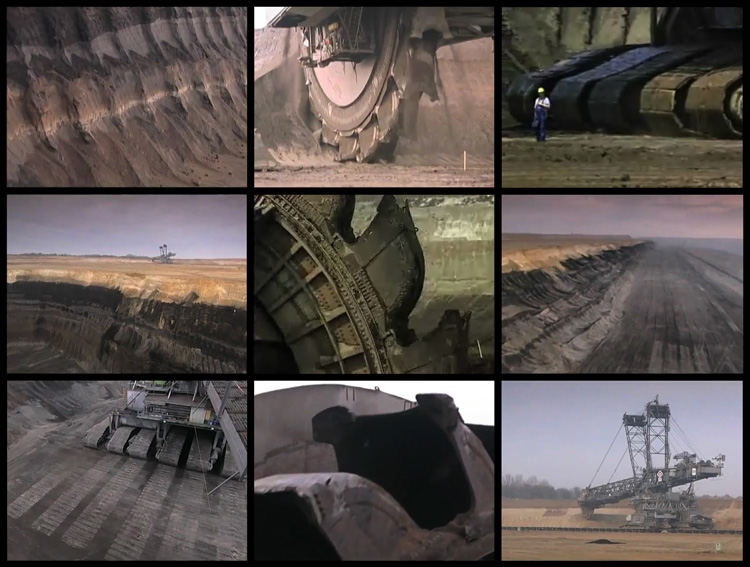 QUOTES (from Survey translated from Swedish, and from other sources):
We can be anything. We are like a stable.

Complete openness would be interesting.

I feel much better now.

He displeased me as much this evening as he impressed me the first time.

It can only be attributable to human error... this sort of thing has cropped up before, and it has always been due to human error.

It's been days and days since I stopped work for this. I can't eat, can't sleep... I can't stop now though.

We have completely different priorities. We need to understand how to profit from one another.

The trickle-down theory – notice that the metaphor is not that of a gushing waterfall, but of a leaking tap.

I don't want to change anything.

We need more authority and structure.

We create nothing together. The size makes it hard to act.

I know everything hasn't been quite right with me. But I can assure you now, very confidently...

It would be extremely difficult for you to get away from me, unless of course you have wings like a bat.

No. 1 is a dull thought, no. 2 is hubris.

I've lost all critical perspective.

We'll disappear if we don't shape up.

Let's get things nice and sparkling clear. It's part of the new way.

Don't you laugh, damn you, don't you laugh!

I'm so flexible that I don't have any opinions.

This conversation can serve no purpose anymore... I honestly think you ought to sit down calmly, take a stress pill, and think things over.