I HAVE BEEN HERE BEFORE
JAG HAR VARIT HÄR TIDIGARE
I strive to know about my family, my past and my mother.
It is not an art project, but it seem as it still result in art of some sort…
These are some examples.
Mothers care
Drawings, ink on paper
My mother filled our basement with homemade jam and pickled vegetables. More
HERE


Pathos
Mixed media
I have worked with the issues of the pathetic for some years, and – obviously – my childhood and Brogård has a central position. More Pathos
HERE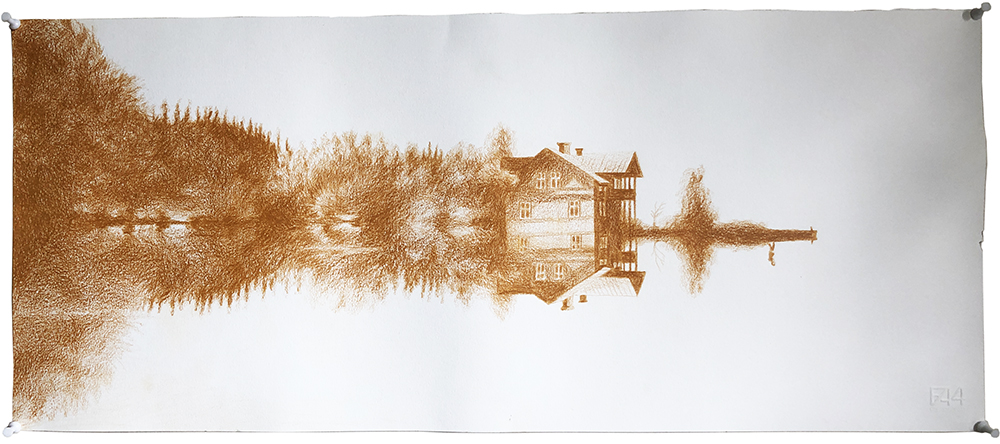 I have been here before
Pencil on paper
Remembering my mother is a work in progress, and one method (which came to me in a dream) is locating the memories in and around Brogård.



Sápmi
Mixed media
My heritage as Sápmi on my grandmothers side is emerging. An ongoing exploration.